Lovebird Book Recommendations: Love & Other Words + Twisted Love
Hello readers! Welcome to Lovebird Book Reviews, where I, Avary King, review and recommend the latest and greatest of everyone's favorite genre: romance. This is a spoiler FREE zone!
With Valentine's Day just around the corner, it is a great time to get in the spirit of love with these perfect picks. Whether you are single, taken, or looking to believe in love again, these books are sure to be more romantic than chocolates and flowers. In honor of Valentine's day, the theme for this issue's recommendations is LOVE. Fall in love with these amazing characters, book boyfriends, and stories. These books hit the target with cupid's arrow because they have LOVE right in the title!
DISCLAIMER: Read at your own risk! Some of the books I recommend mention or talk about sensitive subjects that could be considered triggering for some individuals.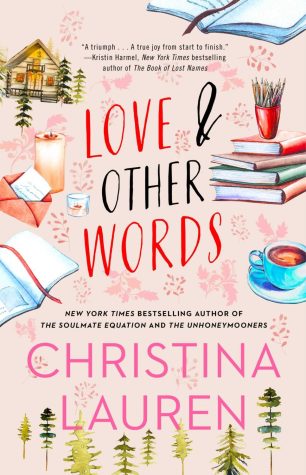 My first recommendation is: Love & Other Words
Author: Christina Lauren
Page Count: 432
Genre: Adult Fiction, Contemporary, Romance
Rating: 3/5 stars
Tropes: Childhood Best Friends to Lovers & Second Chance Romance
Read the full description of Love and Other Words.
Truly, I have not read a Christina Lauren book I have not liked. Christina Lauren is the pen name of writing partners and BFFs Christina Hobbs and Lauren Billings. The writing duo has such a captivating writing style, and this book was no exception. The book's writing is superb, and I felt immersed whenever I opened it. I love the characters, the story, the banter, and everything in between. The relationship between Macy and Elliot is everything a romance lover can ask for. If there is one thing that this couple has, it is chemistry, I couldn't get enough. I also felt that the relationship between Macy and her father was amazing. Great father figure, ALERT! All the background characters add so much to the story and have so much depth instead of just being filler to move the story along. This story was honest and beautiful, and I highly recommend picking this one for your next read.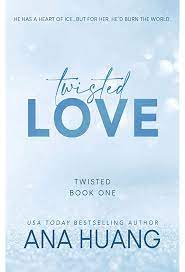 My second recommendation is: Twisted Love
Author: Ana Huang
Page Count: 360
Genre: Adult Fiction, Contemporary, Romance
Tropes: Groveling, Best Friend's Brother, Grumpy/Sunshine, I Hate Everyone But You, Great Friend Group, & Revenge Plan
My Rating: 5/5 stars
Read the full description of Twisted Love.
Add this book to your "to-be-read list" immediately! Dark, emotional, steamy, fast-paced… What more could you ask for? This type of romance book is my guilty pleasure, and I was in a Twisted Love trance for several days after finishing. This book has a dual POV, which can be hard to pull off, but Miss Ana Huang stuck the landing with this one. Both Alex and Ava were characters I genuinely enjoyed reading about. Also, a quick plug for Ava's friend group, who all were funny and amazing. I cannot wait to read their stories in the rest of the series. We get a taste of the characters Rhys and Bridget in this book, and I already know I will be obsessed with them. Alex Volkov may not have been a "golden retriever boyfriend," but he made me swoon with his dark and twisted love. See what I did there? After finishing, I had a serious case of a book hangover. There was also a plot twist I did not see coming, and I felt like I was watching a thriller movie. I was on the edge of my seat by the end of this book. 10/10 would recommend this book. Read the book, folks. You will not be disappointed.