Preview of Fairmont State Men's Basketball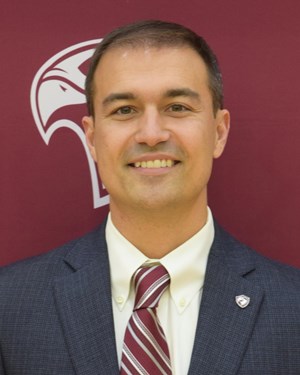 After a solid 2021-2022 campaign, the Fairmont State men's basketball team has high hopes for the upcoming season. Head Coach Tim Koenig says that experience and versatility are going to be major factors in the team's success this year. There are going to be a couple of returning players that were all-conference last year, including Isaiah Sanders and Zyon Dobbs. However, there will be many more players to make an impact on the season than just these two. Koenig also mentioned that this year's team has more depth than in years past and he expects many players throughout the roster to contribute to the team. Koenig expects the team to push each other to be better both on and off the court as well.
As a fan of the team, you can expect to see an extremely competitive squad that would like to play an up-tempo style of play when possible each and every game. This means that the team will be playing faster and outworking their opponents. Coach Koenig says that he wants his team to out-rebound their opponents, take care of the ball and win the turnover battle, and play fast when possible. He also mentioned that he intends on having the team regularly play a press defense.
When asked about how the off-season has gone and how his players have improved, Coach Koenig said that he was "very pleased with the work ethic and improvement up and down the roster." He said that his team is excited and ready to play this season. Overall, Coach Koenig seems very optimistic about this season.
With the combination of having an experienced and versatile team and wanting to play fast and competitively, this upcoming season is set up to be exciting for the fans to watch. There are going to be a lot of talented players that will be getting playing time, with multiple all-conference players returning this season. There is much to look forward to for Fairmont State Men's basketball with the first game being at home on November 11th in the Joe Retton Classic.