Lovebird Book Recommendations: Upcoming Releases
Hello readers! Welcome to Lovebird Book Recommendations where I, Avary King, review/ and recommend the latest and greatest of everyone's favorite genre: romance. This is a spoiler FREE zone!
Welcome back, readers! The spring semester is coming to an end at a rapid pace. We all know what lies at the bittersweet end of a semester. Summer break feels so close, yet so far. Final projects, essays, and exams create a stress frenzy as the semester attempts to squeeze one final mental breakdown out of you before summer rides in like a knight in shining armor, wrapping you up in a warm hug.
If you are anything like me during the end of the semester, it can be difficult to find time to read with all of the end-of-the-semester assignments looming over you like a dark cloud. As this is my last article of the spring semester *sniffles* I present to you, my lovely readers, with motivation. Motivation to keep fighting through the semester's stress till the bitter end. And what makes a better motivator for book lovers like us? New book releases! If we get through the semester, new books and summer await. Summer is the time of sunshine, academic freedom (for those not taking summer classes), and many new book releases. So for this final Spring 2023 edition of Lovebird, I will list my most anticipated upcoming releases.
WARNING: SAPPY APPRECIATION NOTE FROM AVARY
I want to thank everyone who took the time to read my reviews/recommendations this semester. It means more to me than you will ever know. The joy writing this column has brought me has been overwhelming. I love connecting with people who share my love of reading; this column has given me that opportunity. I also want to thank my editor Tori for being so supportive and making me a better writer. I also want to thank the editor and chief of The Columns, Emma Delk, and faculty advisor Professor Lawson for all their hard work this semester and for allowing me to share my love of books. See you next fall, readers!
*If you feel like you just cannot live without my awesome recommendations during the summer, friend me on GoodReads!
DISCLAIMER
Read at your own risk! Some of the books I recommend mention or talk about sensitive subjects that could be triggering for some individuals.
My first upcoming release is: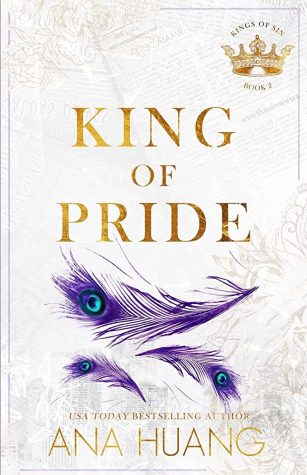 King of Pride (Kings of Sin #2)
Author: Ana Huang
Page Number: 366
Release Date: April 27, 2023
Genre: Adult Fiction, Romance
Read the description for King of Pride here.
This isn't the first time I have talked about Ana Haung's books in this column, and it certainly won't be my last. Ana Haung doesn't write bad books. Plain and simple. I am obsessed with her Twisted Series, and the Kings of Sin Series is a related continuation. We meet our main character Dante in the last book of the (Twisted series). We then get to read his full story in King of Wrath, the first book in the King of Sin series. King of Pride is the second book in the series and follows the love story of Kai and Isabella. I loved Kai in King of Wrath, and I know I will add him to my book-boyfriend list after I get my hands on this book. Needless to say, I am very excited and I will always recommend anything Ana Haung writes!
My second upcoming release is: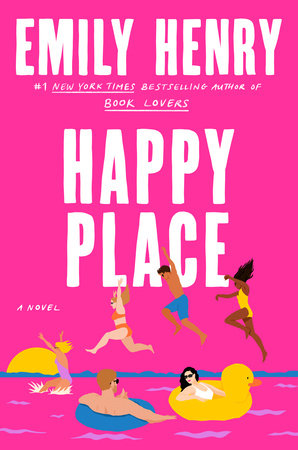 Happy Place
Author: Emily Henry
Page Number: 400
Genre: Adult Fiction, Romance
Release Date: April 25th, 2023
Read the description for Happy Place here.
Here is another author that I will read anything she writes. I devoured three of Henry's books in about a week, and let me tell you, that left me with a serious book hangover that was hard to get over. This is one of my most anticipated reads of the year because of my undying love for Henry's other romance books. Henry just has a way of telling romantic stories that give you all the feels. Reading her books is like watching the best rom-com movie you have ever seen! Her books are sparkly, heartwarming, funny, and swoon-worthy! I am so excited for this read!
My third upcoming release is: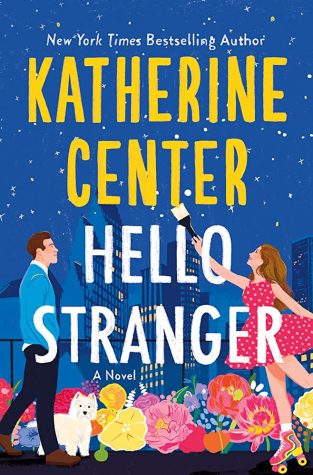 Hello Stranger
Author: Katherine Center
Page Number: 336
Genre: Adult Fiction, Romance
Release Date: July 11, 2023
Read the description for Hello Stranger here.
The description of this book reads like a Hallmark movie synopsis, and I love it. Katherine Center is an author I just recently discovered. I have read two of her books and both were fabulous. If you haven't read Things You Save in a Fire or The Bodyguard, I highly suggest you do so. What has always stood out to me about Center's writing is her characters. Their stories suck you in and by the end, you feel so connected to the fictional characters you have to pause and remember that these are not real people. And I expect the characters in this book will be no different. Also, can we take a second to appreciate the stunning cover of this book? I mean, come on? The Bodyguard by Katherine Center also has a gorgeous cover, and while I am not one to judge a book by its cover, a beautiful cover on a book may cause the occasional squealing and gasping.
My fourth upcoming release is: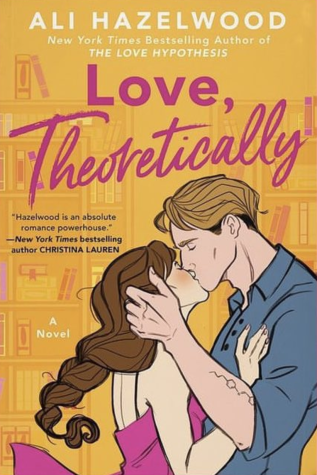 Love Theoretically
Author: Ali Hazelwood
Page Number: 368
Genre: Adult Fiction, Romance
Release Date: June 13, 2023
Read the description for Love Theoretically here.
Do I really need to explain this one? Here is the rule. If Ali Hazelwood writes it, I will read it. And because this is a book Ali Hazelwood has written, I will be reading it. I know I have talked about Love on the Brain by Hazelwood in a previous article. If you took my advice and read that one, I don't need to explain further cause you understand how awesome her books are. But if that book remains on your endless TBR list, then the joys of Ali Hazelwood's books are foreign to you. Love on the Brain left me with a serious book hangover and I talked about that book nonstop for months. Sometimes I still pick it up and read my favorite parts to feel a rush of happiness. I am confident that this new book will be no different than Hazelwood's other books, and I will have no choice but to add another Hazelwood-written book boyfriend to my list.
As you can tell, I am very excited about these upcoming releases and will be camped outside of the nearest Barnes and Noble to get a freshly released copy on release day!