Lovebird Book Recommendations: Fairytale Retellings
Hello readers! Welcome to Lovebird Book Recommendations, where I, Avary King, review and recommend the latest and greatest of everyone's favorite genre: romance. This is a spoiler FREE zone!
Welcome back, readers! In this week's edition, we will explore a romance genre trope that I feel doesn't get enough love- Fairytale retellings. Fairytales have a special place in my heart. The fairytales I read as a child sparked my life-long obsession with romance. Believe me when I say executing a fairytale retelling is no easy task. I can't even count the amount of time and money I have wasted on 1-star fairy tale retellings, which is why I absolutely love it when authors put a dazzling, unique twist on a classic story. So, let's get into this review before the clock strikes 12 o'clock, and this review turns back into a pumpkin.
DISCLAIMER:
Read at your own risk! Some of the books I recommend mention or talk about sensitive subjects that could be considered triggering for some individuals.
My first recommendation is: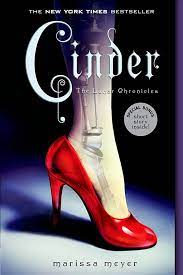 Cinder (Lunar Chronicles #1)
Author: Marissa Meyer
Page Number: 400
Genre: Adult Fiction, Sci-Fi, Romance, Dystopia
My Rating: 5/5 stars
Tropes: Fairytale Retelling, Royal Love Interest
Read the description for Cinder here.
If you want to read Cinder, read the official book description before reading my recommendation. This book has many moving parts: cyborgs, androids, lunars, and a deadly plague, to name a few. At its core, this is the story of an outcast girl desperately seeking freedom. Marrissa Meyer twists the classic tale of Cinderella to become an extremely unique and action-packed read. I will state the obvious and let you guys know that our main character, Cinder, is a reimagining of Cinderella. But Cinder is far from the helpless damsel in distress we know in the original story. Cinder is kicking ass and taking names in this retelling. My Cinderella fans, don't worry, Meyer stays true to the original plot but adds a little flare! For example, in the book, Cinder is a cyborg (a human with machine body parts), and instead of losing her slipper while running from the royal ball, she loses her mechanical foot. I mean, come on, how awesome is that?
The romance storyline does take a back seat in this book. But the relationship between Cinder and Prince Kai is so genuine and heartfelt that it makes for an absolutely perfect slow-burn romance. Cinder and Kai's relationship continues developing and progressing throughout the series. And if you have learned anything from my reviews thus far, to me, there is nothing better than loving a book and then finding out it's part of a series, and this series is phenomenal. Each book tops the other, getting better and better as they go. In each book, we meet a new fairytale-inspired storyline and characters, which also means we get a new romance storyline. Each new fairytale-inspired character will join Cinder on her mission to save Earth. Scarlet is Little Red Riding Hood inspired, Cress is a Rapunzel retelling, and Winter is a Snow White retelling.
I cannot recommend this book enough, I have recommended it multiple times to multiple people, and each and every one of them has loved it! And I think you will too!
My second recommendation is: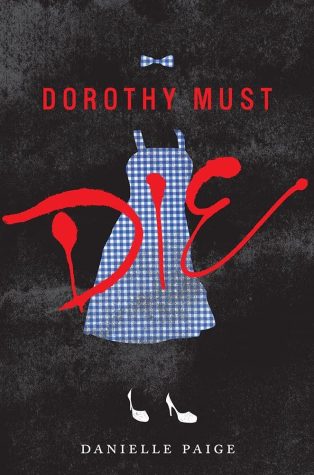 Dorothy Must Die
Author: Danielle Paige
Page Number: 452
Genre: Adult Fiction, Romance, Dystopia, Post-apocalyptic, Action
My Rating: 5/5 stars
Tropes: Fairytale Retelling
Read the description for Dorothy Must Die here.
If you couldn't tell by the title, Dorothy is not our hero in this story. Cinder and many other fairytale retellings re-imagine the classic storylines, but Dorothy Must Die takes a slightly different approach. In this book, Paige tells what happens after the original Wizard of Oz story. And let's just say, it's not all sunshine and rainbows in Oz. When our main character arrives in Oz via tornado, she barely recognizes where she is because Oz is falling apart. This place is bad news. Here is a quote from the book to help you understand what I am talking about: "A vast field of decaying grass stretched into the distance. It was gray and patchy and sickly, with the faintest tinge of blue. On the far side of the pit was a dark, sinister-looking forest, black and deep. The air, the clouds, even the sun, which was shining bright, all had a faded, washed-out quality to them. There was something dead about all of it."
As I said, it is something out of a horror movie. Speaking of our main character, let's talk about her. Amy Gumm is from a trailer park community in Kansas. Her dad abandoned her and her drug-addict mom. Her life sucks, and she's got no way out. One day when a tornado hits Kansas, Amy is unbothered. What is the worst it could do? Kill her? Unfortunately, Amy's life worsens as she is transported into the horror-movie version of Oz. Amy is really confused and tries to run away. She ends up being forced to follow the infamous yellow brick road. What she finds is something out of your nightmares.
Do you remember the characters you know and love in The Wizard of Oz? Well, these are NOT those characters. The munchkins are enslaved, the flying monkeys are imprisoned, the Tin Man has knives for teeth, and the Lion is a rabid monster. The list goes on and on about how bad this place is. The true villain, the mastermind behind this plan, is none other than Dorothy. In this book, Dorothy is a psychotic, power-hungry killer. Amy teams up with The Order of the Wicked, a rebel group trying to restore Oz to normal. What is Amy's role in all of this chaos? To kill Dorothy. It's crazy, I know. This is another retelling where the romance takes a back seat because of all the chaos, but don't worry, sparks fly between Amy and Knox (a member of the Order of the Wicked).
While this book is dark and twisted, it's also great. The writing is great. The world-building is great. The characters are great. Amy is such an amazing main character because she is so realistic. Don't let the "horror movie Oz" description turn you away from this book. Books and stories like these are why people love TV shows like The Walking Dead or The Last of Us. There is something so captivating about people living in a post-apocalyptic world trying to survive. You will be rooting for Amy and the Order of the Wicked from start to finish. This book is emotional and thrilling. I loved this book because it differed from most books I read. This book could get you out of a reading slump, or I am sure it could cure any book hangover. This book is also part of a series, as there is no way you could solve all the issues Oz has going on in one book. I highly recommend you give this book a read.