The Rise of Pedro Pascal
If you've been on social media recently, you've probably seen several posts about Pedro Pascal. The Chilean-American actor has become increasingly popular since his role as Oberyn Martell in Game of Thrones in 2014. Since then, he has starred as Agent Javier Pena in the TV show Narcos, Agent Whiskey in Kingsman: The Golden Circle, and Javi Gutierrez in The Unbearable Weight of Massive Talent. Currently, Pascal stars as Din Djarin in Disney's The Mandalorian and Joel Miller in HBO's The Last of Us, a television adaptation of the popular video game. Alongside these stellar roles, Pascal is known for his kindhearted nature and dreamy appearance. Since his Vanity Fair lie detector interview in April 2022, he has rightfully assumed the title of "Internet Daddy." So, let's dive into why Pascal has taken the Internet (and the hearts of many viewers) by storm.
1. Pascal's Precious Friendship with The Last of Us Co-Star Bella Ramsey
One of the most important and touching aspects of the plot of The Last of Us is the blossoming relationship between Joel Miller (Pedro Pascal), a calloused man who lost his daughter 20 years ago, and Ellie Williams (Bella Ramsey), an orphaned 14-year-old who is immune to the Cordyceps virus that has taken over the planet. Much to the joy of the viewers, this adorable father-daughter relationship is reflected by Pascal and Ramsey off-screen. The Last of Us was not the first project Pascal and Ramsey have worked together on—each had roles in Game of Thrones, a show that spanned eight very popular seasons. Their relationship continued to grow on the set of The Last of Us. In a recent HBO interview, Pascal (age 47) spoke of his precious relationship with Ramsey (age 19): "Bella Ramsey plays Ellie, I call her Bellie and she's my blessing. It was a match made in heaven, and I love her," said Pascal. "Our relationship's definitely developed as Joel and Ellie's has. We're good buddies," Ramsey confirmed.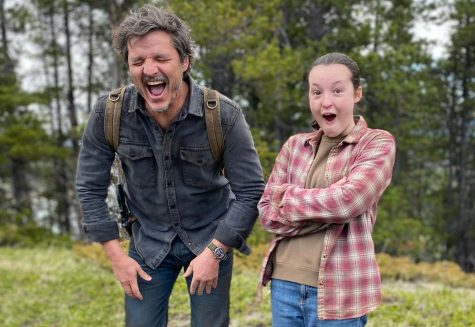 2. Pascal's Alliance with the LGBTQ+ Community
It is hard to find a better LGBTQ+ ally than Pedro Pascal. The actor has always supported LGBTQ+ rights, but his activism has recently become increasingly involved. In response to a drag ban passed in the state of Tennessee, Pascal took to social media to show his support for grieving LGBTQ+ members. On March 5, 2023, Pascal posted several photos of the pride and trans flags with the caption, "The answer my friend is blowin' in the wind. #LGBTQIA." Pascal's post received comments of support from people like Bella Ramsey, who identifies as genderfluid. Perhaps the most heartwarming example of Pascal's activism is his unwavering support of his younger sister, Lux, who transitioned in 2021. Lux says of her brother's support, "My transition has been something that's very natural for everyone in my family. It's almost something that they expected to happen. [Pedro] was one of the first people to gift me the tools that started shaping my identity."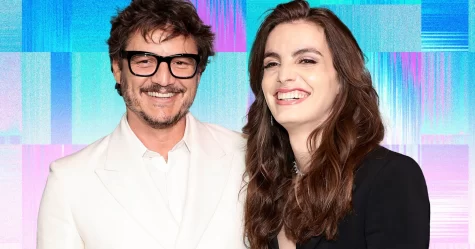 3. Pascal's Humble Roots
Jose Pedro Balmaceda Pascal was born in Santiago, Chile, in 1975. A few months after Pascal's birth, his family fled the country to escape the dictatorship of Augusto Pinochet and found asylum in San Antonio, Texas. Pascal's childhood was spent between San Antonio and Orange County, California. In 1995, Pascal's parents and some of his siblings returned to Chile, but Pascal remained in the United States. At the age of 20, he began acting. He attended the Orange County High School of the Arts and, later, the School of Arts at New York University. For several years, Pascal only participated in minor acting roles and supplemented his income by working as a barista and a waiter. His first big acting job was Game of Thrones when Pascal was 37. Though his acting career has taken off in the last decade, Pascal still regularly visits Chile to spend time with his parents and siblings and acknowledge the culture that shaped him.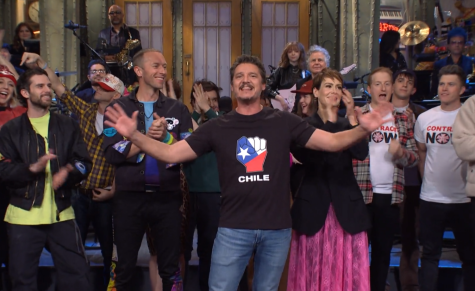 With all these redeemable qualities, it makes sense why Pedro Pascal has become so mainstream. With several more acting prospects in the works, it appears that Pascal's career as a big name in Hollywood is just beginning. Best wishes for the future, Pedro!