WV Religious Freedom Bill: Protecting the Least Vulnerable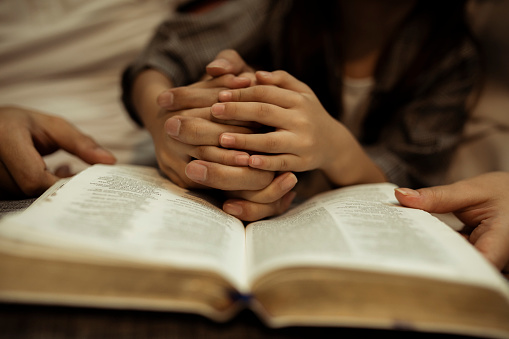 West Virginia Legislators expedite the Religious Freedom Bill through the House and Senate at break-neck speed. It is now awaiting Governor Justice's signature.
West Virginia Republicans have decided to adopt a bill that has become popular in bright red states nationwide. It is the latest legislation emanating from the Republican supermajority in Charleston. If signed into law, House Bill 3042 creates guidelines that state judges will apply to court cases involving alleged infringement of religious freedom. The bill is disturbingly vague, which has led to speculation about its effect on marginalized groups in the state.
To title the bill "Religious Freedom" is misleading on various levels. We must ask who the bill is actually meant to protect. The answer is most certainly not the people most at risk for being discriminated against in the mountain state. According to a study conducted by the Survey Research Center at West Virginia University, 78.6% of the state's 1,783,000 population identify as Christian. Saying that this bill is necessary would be laughable if it did not contain so many concerning provisions. It can give those who do not want to serve certain people the right to discriminate against them blatantly. The primary group that may suffer the most is the LGBTQ+ community. In the past, they have been refused service by certain Christian business owners who feel they should not have to serve them because of their religious beliefs.
Another concerning aspect of this bill is how it will impact the state's vaccination requirements. West Virginia has some of the strictest vaccine requirements for public school children. Anti-vaccination activists have long had their sights set on repealing these laws in the state. Unfortunately, HB 3042 may provide them with the legal apparatus to successfully challenge the state's vaccine policies in court.
While this bill will receive applause from conservatives and religious groups, it will do nothing to address the state's and its people's problems. Some of the issues West Virginia is experiencing include intensifying teacher shortages, decaying infrastructure, and an entrenched drug epidemic, not to mention the state's declining population.
Democratic State Senator Mike Caputo of Marion County stated, "I think it's going to become the forefront of embarrassment again and show backwoods mentality for the state of West Virginia, when I think we can simplify it all: Why don't we all just try to get along? Why don't we all just let people be what they want to be, and let them love who they want to love and practice their religion the way they want to practice their religion?"
He went on to note how such a bill will be perceived by young adults, "The problem is, maybe we should be listening to the younger people of this state. They hate stuff like this," Caputo stated. "They can't even believe we're talking about stuff like this. They want a more inclusive West Virginia. They don't want to be having these types of discussions."
These types of bills are detrimental to the state in the long run. The people we need to attract to the state, such as young professionals, do not want to live in a place that codifies close-minded policies.
Considering Governor Justice's political affiliation, the bill will inevitably become law. Our elected leaders need to address real problems instead of enacting regressive policies that exist solely to appease their base. I think I represent many people across the mountain state when I say, do better, West Virginia!
To read more about West Virginia's religious composition, click here.