West Virginia Delegates Pass Family Support Bill After Abortion Ban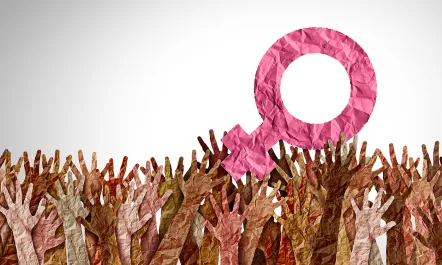 Following West Virginia's near-total abortion ban last year, The House of Delegates passed a bill addressing women and children. The bill passed with 88 Delegates supporting it, while eight members voted against the legislation. The bill will be considered for passage by the State Senate. HB 2002 provides a tax credit increase for non-family adoptions from $4,000 to $5,000 per non-family child under 18 and also contains a provision that would give the taxpayer the option to use the credit over three years. The Department of Revenue projects the potential tax credit could provide eligible taxpayers with 1 million dollars each year.
Should the bill survive the State Senate and be signed by Governor Justice, it would become effective July 1st and guarantee in-state adoptions entitled to early intervention services by the West Virginia Department of Health and Human Resources. Possible services to be offered include but are not limited to Drug-Free Moms and Babies, Right From The Start, and Birth to Three. Pregnancy help organizations across the state may also benefit from this legislation as they would be provided funding from establishing the West Virginia Mothers and Babies Pregnancy Support Program by the Bureau of Public Health. These organizations would exist to provide support, counseling, and assistance for pregnant women rather than abortion services.
Delegate Riley Keaton of Roane County spoke in support of these organizations: "These organizations and people, out of the kindness of their hearts, provide loving and life-affirming care in big ways and small to women in oftentimes difficult circumstances."
Some members reacted with concern for the bill, such as Delegate Danielle Walker of Monongalia County, saying, "There's a lot of questions that can't be answered, and there's a lot of assumptions. I don't want to make an assumption; I want to make sure — with the infant mortality and morbidity rate we have in West Virginia — that the person carrying the baby will have the best outcomes."
"The reason I'm going to vote no on this bill is sending taxpayer dollars to these pregnancy-help organizations, organizations that are not required to uphold medical privacy rules, medical ethics rules, organizations that are agenda-driven," stated Delegate Evan Hansen of Monongalia County. "The agenda is to prevent abortions from occurring in the State of West Virginia."
HB 2002 is the first bill lawmakers passed regarding pregnant women and families following HB 302, which ended abortion services for most women. The bill allows a medical provider to suggest an abortion if the fetus is not medically viable or in the event of an ectopic pregnancy or a medical emergency. Pregnancies that have resulted from rape or incest may be aborted before they reach eight weeks for adults and 14 weeks for minors. However, women are forced to report the sexual assault to law enforcement and present the report to the medical provider performing the abortion. For those under 18, the law requires them to seek treatment for sexual assault or incest.