Falcons Helping Falcons: Balancing School, Work, and Mental Health
Welcome to the first installment of Falcons Helping Falcons, the new advice column at Fairmont State. Here, we will be answering all your questions about college life, relationships, stress management, and more. All requests will be kept anonymous. Questions can be submitted here or using the QR code in this post. This week, we will suggest ways to maintain a healthy work-school balance, keep up with assignments, and request days off for mental health. So, without further ado, let's get to the questions!
Question 1: How can I successfully balance work and school life?
For college students, the prospects of obtaining a part- or full-time job can seem quite inviting, especially when it comes to earning extra spending money. However, the responsibilities associated with employment can become a great stressor when combined with a busy course load. For students that are employed or seeking employment, the best way to avoid feeling overwhelmed is to develop a healthy balance between work, school, and leisure.
The best way to maintain this balance is to set aside time for self-care each day. Self-care looks different for everyone, but it is important to find what helps you de-stress. Popular activities include reading, listening to music, or watching your favorite movie. Alternatively, you could do a skincare routine, meditate, or go to the gym. Once you decide on the activity that works best for you, you should also consider the best time to enact your self-care routine. Some prefer doing self-care in the morning for a good start to their day, while others enjoy self-care before bed to help them unwind. Allotting this self-care time is the best way to ensure that you are still participating in at least one leisurely activity per day.
Additionally, consider limiting your work to no more than 20 hours per week, the standard workload for a part-time job. Working more than 20 hours weekly with a full course load can increase your chances of burnout or lower academic performance. If you must work more than part-time, consider becoming a part-time student (which, according to Fairmont State, means taking no more than 12 credit hours).
Along with work and self-care, be sure to dedicate enough time to studying and homework. Remember: for every 3-credit-hour class you are taking, you should be dedicating 3 hours weekly in study time for that class. Consider investing in a student planner with daily boxes to help you visualize how to divide your time between work, school, and leisure. For a cheap daily planner, check out this one on Amazon.
Question 2: What can I do to feel less stressed when schoolwork is piling up?
Not only does a daily planner help you make the most of your days, but it can also be a great place to compile all your upcoming assignments. If you do not have a planner, a dry-erase board or Excel spreadsheet are good substitutions. On your chosen material, write down all your upcoming assignments, ordered chronologically by the due date. Only write down assignments due in the next 1-2 weeks instead of the whole semester, as seeing 14 weeks' worth of homework in one place can be overwhelming. As you list your assignments, notice which ones will take longer to complete. To get started, look at the items on your list due the soonest and complete the quickest tasks first. This will reduce your overall number of assignments and give you more time for working on lengthier papers or readings. Use this method daily to ensure that you are staying on top of your work.
This method of organization is also a great place to express creativity. Consider color-coding your classes and investing in a good set of highlighters (like the packs from Stabilo or Mildliner) or dry-erase markers. Some planners also include stickers for due dates, meetings, or other important events. Adding your own personal flair to planning can make the act of completing homework especially satisfying.
Question 3: How should I ask my professor for a "mental health" day?
Even the best students can sometimes need a day off. . . and that's okay! The most important part of asking your professor for a mental health day is to do so respectfully and with adequate time for their response. While all professors have different policies about and stances on attendance, most will be willing to accommodate your needs if you communicate with them professionally. When possible, talk to your professor in person about the day(s) of class you plan to miss. Be sure to ask about any assignments you will need to complete upon your return; this signals to your professor that you are dedicated to your success in their class. If you are unable to meet with your professor in person, a professional email can be as simple as the following:
Dear [Professor's Name],
I will need to miss class on [date(s)] because of mental health reasons. What assignment(s) will I miss, and can I complete them upon my return? I appreciate your understanding of this.
Best,
[Your Name]
Don't feel obligated to share every detail with your professor (you're entitled to your privacy, too!), and don't wait until the last possible minute to deliver your message. Typically, 1-3 days' notice is appropriate to notify a professor for missing class. If missing class becomes a repeated occurrence because of mental health, consider visiting Mental Health Services (on the 3rd floor of the Falcon Center) for free counseling or the Office of Accessibility Services (237 Hardway Hall) to learn about receiving special accommodations.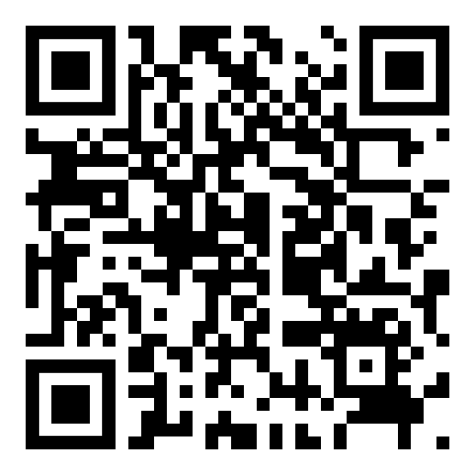 To submit questions to Falcons Helping Falcons, scan this QR code or visit.