Mountain Creative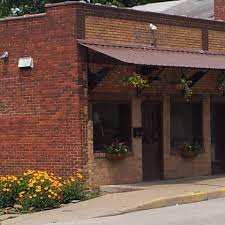 Maris Meyer, Staff Writer
April 27, 2020
On February 22nd, a group of 30 Fairmont State University students took a bus to "Mountain Creative" to relax, hang out and paint their own ceramic mug.
Mountain Creative is a small art-based shop in Fairmont, WV. They focus on pottery painting, mosaics, clay hand balding, wheel throwing and painting wooden signs. The focus for the students that went on the trip to the studio was pottery painting.
The students were picked up at 4:45 pm, by bus, outside the first floor of Bryant Place to go to the Mountain pottery shop. After they got there, the host from Mountain Creative had a few tables set up with a station for each student that consisted of, a ceramic mug to paint, a set of assorted paint brushes, a cup of water and a towel.
Once all the students had been greeted by the host, they went to the "paint counter" to pick out the colors they would be using for their pottery painting. The studio had multiple containers of the colors of the rainbow available. Also was, a box of different kinds of stencils for the students to use instead of having to rely on freehand painting.
Over the next couple of hours, the students were able to hang out and paint their mugs. Each student had their own design. Some of the students chose to paint their mugs with one solid color, while others chose different patterns ranging from stars with a moon to a bunch of sunflowers or a mandala using multiple different colors.
After everyone was finished painting, the students were taken back to campus by bus. Mountain Creative "fired" the mugs and finished them up before giving them to the students. The students were to receive their mugs around a week after the event.
For more information about Mountain Creative, visit https://www.mountaincreativewv.com/