Campus Light Ministries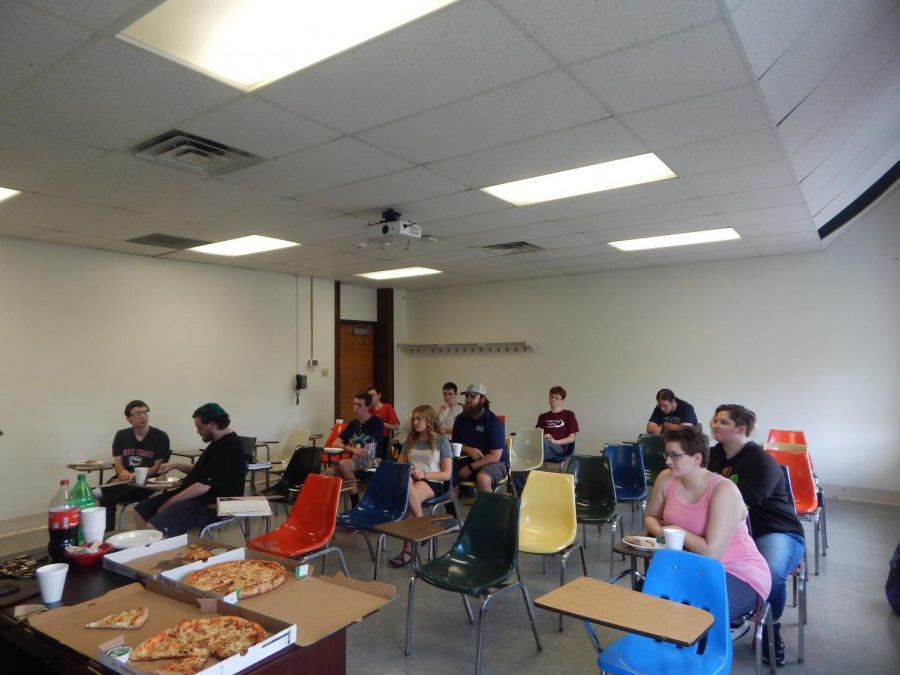 Shaylena Hess, Staff Reporter
September 26, 2019
Campus Light Ministries is a Christian faith student organization that meets every Thursday from 12:30 p.m.-1:30 p.m. in Jaynes Hall, room 304. The purpose of Campus Light Ministries is to provide an environment for growth in faith and fellowship on campus. In creating this friendly environment, Campus Light Ministries becomes a safe place for students to learn about God and the Christian way of life.
Assistant Pastor of Victory Baptist Church David Meyor would like students to be aware that "Campus Light Ministries strives to be a light for Christ at Fairmont State University. Our goals are to glorify the Lord, to help one another, and to grow as Christians."
Every Thursday Campus Light Ministries meets for pizza, fellowship, and activities ranging from Bible lessons and testimonies of other students to games and fun. This student organization is free and welcomes all students. If you think you might be interested in joining this organization, attend a meeting and take as much time as you need to decide if it's best for you.
President of Campus Light Ministries Laura Morris encourages students to attend by stating, "Campus Light Ministries is a great place for students to come together in fellowship and help each other to grow in the Lord. We are a community of support, prayer, and fun. Through Campus Light Ministries, our goal is to build meaningful friendships and build each other up, whether we are studying the Bible, praying together, playing trivia or board games!"
In this student organization, where we learn about God is where games are played, pizza is eaten, and lifelong friendships are made.