Hot-Spots and Hang-Outs for the Bored College Student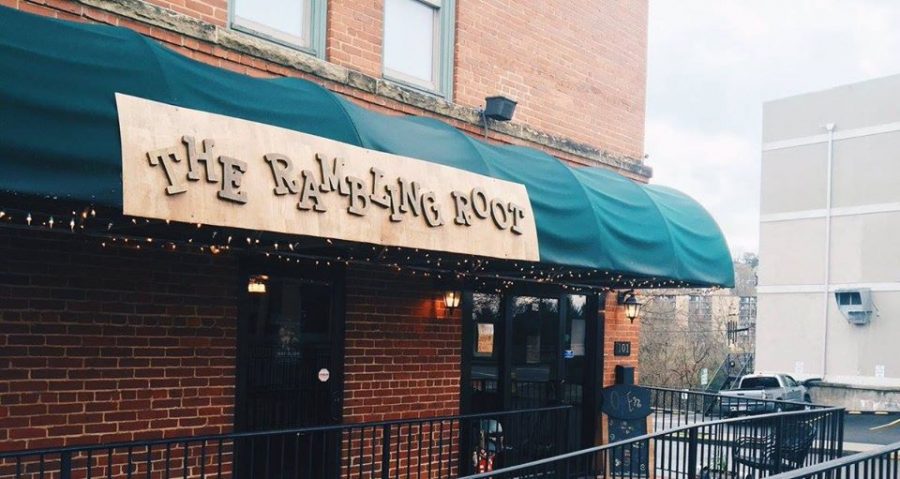 Larissa Edelman and Shaylena Hess, Staff Reporter
September 16, 2019
Hey students, are you bored on campus? You could be new to the area or simply don't know where to have fun. Though Fairmont, WV is relatively small, there are plenty of places to hang-out and enjoy yourself.
Grub & Grabs:
Everyone needs to eat and there is no shortage of tasty venues to grab some grub. Some well-known venues to visit in Fairmont, WV are "The College Lunch", "Poky-Dot", and "Dairy Crème Corner." Other favorites include the "Little Red Hen Bakery", "Pufferbelly's Ice Cream Station", and "Muriale's" Italian Kitchen.
In Morgantown, WV there are many restaurants to choose from. These restaurants range from seafood and Mexican to frozen yogurt.
In Clarksburg WV, "My Little Cupcake" is a well-known favorite for sweet treats. There is also no shortage of fast-food and take-out dining! Whether you're craving a burger, a chicken sandwich, some nachos, or pizza, it's quick and easy to locate somewhere to serve you even late at night in all these cities.
Hang-Outs:
There is plenty to do all over West Virginia! Some snapshots of what you can do in the surrounding counties include, but are not limited to:
Seeing a movie at the modern-style cinemas Hollywood Theaters in Morgantown, WV or Cinemark in Clarksburg, WV, or blast to the past in the vintage Tygart Valley Cinemas in Fairmont, WV;
Spend time with your friends enjoying a cup of coffee and taking a pottery class at Joe N' Throw (located on Adams Street), roller-skating at Skate-A-Way (located on Carlone Street), or bowling (Fairmont Bowling Center, located on Kirkway Drive) – all right here in Marion County;
Going ice-skating at the BOPARC Morgantown Ice Arena or try shopping at the University Town Center in Morgantown, WV and Meadowbrook Mall in Bridgeport, WV.
Visiting any of the beautiful parks and camping sites nearby, like Tygart Valley Falls (Marion County), Tygart Lake State Park (which includes a beach lake during the summer months, located in Grafton), Audra Park (Buckhannon), and Coopers' Rock (Morgantown).
Laura Morris stated, "I enjoy spending my time in little restaurants and coffee shops, like Dairy Crème Corner and Joe N' Throw in Fairmont. They're great places to relax and hang out with friends. I also like to go to the movies on discount night [at Tygart Valley Cinemas]! And there are several parks and trails in Fairmont that make for good picnic spots. The Rails of Trails are my favorite for hiking and picnics with friends!"
Events:
Meadowbrook Mall in Bridgeport, WV often holds events for everything from raising awareness to holiday celebrations. In addition, the Radio Stations WVAQ and Sky 106.5 hold many seasonal giveaways and events for all ages. Here in Fairmont, WV, the Marion County Public Library is a hotspot for different events ranging from lectures to DIY classes, and even a weekly game night on Wednesday (6:00 p.m. to 9:00 p.m.).
If you're new to the state of West Virginia or just ready to start exploring new things, be spontaneous and have some fun!