The Reason for the Season
Ava Behr, Staff Reporter
November 13, 2020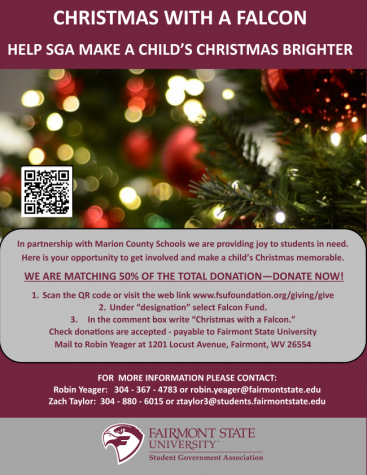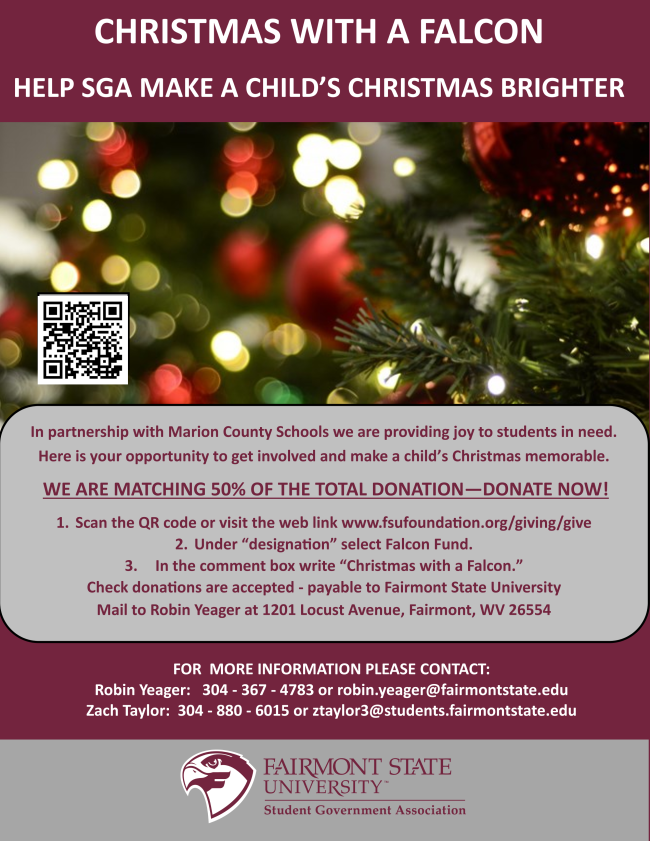 The Student Government Association (SGA) decided to do something special this Christmas, for those who are less fortunate than others. Upon starting the newly added "Christmas with a Falcon" donation event, coordinators reached out to Marion County elementary schools to ask for a list of low-income students, their clothing sizes, and interests. The organization has come up with a final list of around 165 kids. The organization is accepting donations until December 4, 2020.
"We're trying to get every single student involved, because this isn't something that I can do, the Board of SGA can do, it's really a community-wide effort," stated Zach Taylor, Student Government Association Representative and Organizer of the "Christmas with a Falcon."
The SGA is asking for all amounts of donations. With that being said, $100 sponsors one child. $40 specifically goes to gifts for the student, and $60 goes to the child for their family members' gifts. The SGA has also kindly decided to match 50% out of all the final donations that are received. $2,000 in donations have been raised so far.
To cap off the interview, Taylor added, "At the end of the day, if you think about it, if you've given one kid a Christmas, even just one family that wasn't going to have anything under the tree on Christmas morning, it's just fantastic!"
If you or someone that you know would like to donate, scan the QR code, which can be found in the attached graphic, or visit the Fairmont State Foundations' website. Checks can be made out to Fairmont State University and mailed to Robin Yeager at 1201 Locust Avenue, Fairmont, WV 26554.